Zoom Slots Ratings
Zoom has been rated by our slots review team and scores an awesome 77% based from the category ratings overall.
Zoom Slot Review:
Zoom Slot is deliciously filled slot with a variation of juicy flavours. This slot by Thunderkick is a fruit themed 64 payline, 6-reel Video slot and has some traditional as well as modernized symbols.
Zoom slot is a 6×4 slot with a high RTP and low variance structure. It has a unique expanding bonus feature which comes with re-spins just to juice the excitement and thill of winning up a bit.
The presentation is clear and simple, and the controls are big and user friendly and Zoom can be played on mobile and desktop versions. The reels and backdrops are in high definition bright colours and all seems to blend in nicely together.
Thunderkick have taken the old Classic realm slot and given it some extra Zoom with a twist.
Zoom Slot Symbols:
The symbols you will find it your Fruit bowl are Cherries, Grapes, Melons, Grapes and Lemons just to add some zest to the mixture. There are also Bells and 7's, the Wild and the Expanding Z symbol which serves as a form of a Scatter Symbol. In total there are 9 symbols to look out for.
The Z in Zoom:
Z may be the last letter in the alphabet but as the old saying goes, "Lets save the Best for Last."
When playing Zoom slot, you will notice the unusual layout, it has 6 Zoom areas of 2×2 symbols and if you land a  Zoom symbol on the reels it will expand creating a massive symbol.
When this happens, a Re-Spin will be triggered giving you 1 re-spin, the more Zoom symbols you get the more Re-Spins you will receive leading to some nice wins.
The Nectar is endless, should you get the Zoom symbol in 4 sections and they form a square, a super massive symbol is created and covers 4×4 regular symbols and you will be rewarded with a Re-Spin.
To form a three-reel setup which will give you 6 in a row wins you will need to get 3 Massive Symbols across 6 reels leading to wins of up to 1500x your wager… Do I now have your attention?
The Proof is in the Zoom:
This re-vamped version of a typical Classic slot is nothing like you have seen before. The appeal of the game and potential payouts will keep you coming back for more fruity delights.
Thunderkick described their Zoom slot as a powerful classic slot with a zooming twist, and they were not wrong!
Jun 12, 2019 by
Topboss Group
Online Slot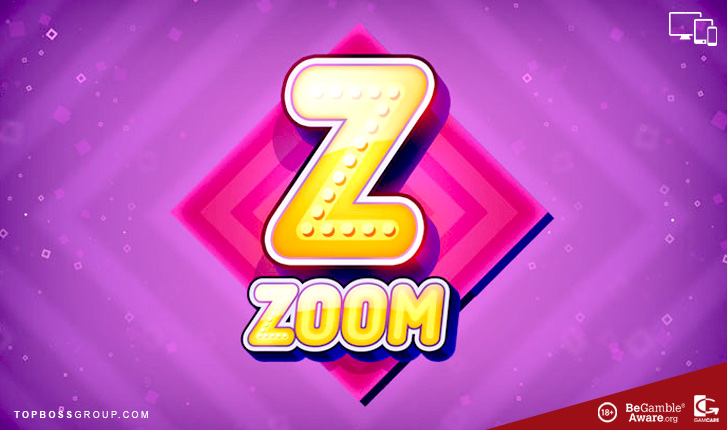 Zoom Slots With 64 Payways & 6 Zoom Areas