Unregulated online casinos are increasing in numbers across the internet; creating spaces for problem gamblers to indulge without restrictions, criminal activity, and potentially fraudulent activity. This has led to the UK government attempting to restrict online casinos at a far greater rate than before, leaving many gamblers and businesses unsure of how these restrictions will affect them.
Background
Unregulated casinos tend to be 'off-shore' gambling companies that operate in countries or provinces that either have:
Heavily restrictive legislation against online gambling.
No clear laws depicting the consequences or legality of online gambling.
A regulated market, yet the online casino or gambling company operates without a license or in violation of the specified laws.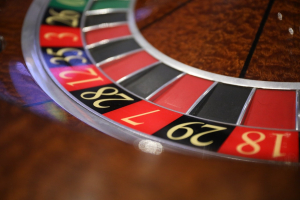 Yet a casino can be perceived as unregulated or regulated depending on where in the world they operate. For example; a UK online casino could abide by the laws within that country. Yet, if they cater their services to gamblers in Asia, they would be deemed as unregulated in that region. However, UK or EU casinos tend to avoid advertising their services to American consumers. This is due to the level of penalties and how overseas gambling activity is closely monitored.
Unregulated casinos need reviews and advertising to get their businesses attention. Yet the majority of these reviews can be forged or even completed by bots simply. Whereas, the majority of regulated casinos rely on the authenticity in their reviews to gain attention.
The lack of regulation infiltrating the UK gambling scene could prove detrimental to regulated casinos and gamblers alike. This is due to unregulated casinos exploiting vulnerable gamblers and luring small players to the unregulated and potentially dangerous gambling scene.
Dangers of unregulated casinos
Currently in the UK, gambling legislation has tightened progressively over the years with the gradual implementation of the 'Responsible Gambling' through government controlled parties such as BeGambleAware advertising sustainable gambling habits. These programs help gamblers identify and limit their time spent online gambling to help reduce the growth of gambling addictions.
However, unregulated casinos that operate in the UK do not have to abide by this legislation. In other words, they essentially offer unrestricted and limitless time for gamblers to spend on their services. This eradicates the player protective measures usually inputted by the government and affiliated companies. Moreover, it creates a breeding ground for excessive gambling and unregulated online casinos exploiting their consumers for money. In its extremities, this could lead many gamblers down an undesirable path. Hence why change needs to be addressed and unregulated casinos need reviews.
The need for increased reputation
However, in order for regulated and verified online casinos to avoid the surplus of backlash potentially caused by the criticism and banning of unregulated casinos, the need to establish a strong reputation is more essential than ever.
In many cases, regulated casinos may have lost clientele and lost earnings due to unregulated casinos dominating the unscrupulous aspects of the gambling industry. This has meant that in order to fully re-establish themselves, the need for creating a more user central gambling experience is fundamental.
Maintaining responsible gambling advertisements, support, and restrictions on the amount of time and money each gambler can delegate at one time could gradually normalise safe and enjoyable gambling. Also by enhancing the quality of their games and offering the potential for crypto transactions to the mainstream, this could further the appeal of safe and authorised online casinos once again.
By drawing more customers to a safe, accessible, and enjoyable gambling experience, companies could promote rating schemes.  so that they could receive more valid criticism and reputable reviews that reflect the quality of their services.
The Bottom Line – Unregulated Casinos Need Reviews
With the steady crackdown on unregulated casinos increasing exponentially throughout the UK due to law changes, the need for a trustworthy reputation and law-abiding online casinos is integral to the online gambling industry. Despite the crackdown, many unregulated casinos still absorb a portion of the market that is profiteering off exploited gamblers. Hence why the need for more verified and user-focused gambling is crucial.
Educating more gamblers of the growing dangers of unregulated casinos in relation to their financial and mental well being could prove beneficial in combating an ever-growing crisis of gambling addiction and financial issues and help regulated casinos provide a more managed and safe experience – particularly for the most vulnerable.
Unregulated casinos are unlikely to ever completely disappear from the industry. However, the time to decrease the relevance of them and bring attention to the flawed system in which they operate could help boost the reputation of regulated casinos and increase their customer appeal.