For British players, one of the novelties when casinos went online was the chance to play craps.
It is a game seldom played in the UK, but since online gambling has grown more people are looking to join in the fun. It's a good idea to check out the "how to play" sections of the site before staking any money, so that you know if there are any specific house rules that apply. Also, you can find the game explained in simple terms to help you.
In craps, players take turn rolling two dice and bets can be staked on different options. Each round starts when the shooter – the person throwing the dice – makes a "come-out" roll. Throwing 2, 3 or 12 is called "craps" and is a losing bet.
If the shooter rolls a "natural" – seven or 11 – they win and anyone betting on the "pass line" wins.
If the dice total anything else, that number becomes the "point", and that number must be rolled again before a seven.
The dealer places the "on" button to the number which has been rolled, to commence the second phase of the round. Now, if the shooter rolls a seven before repeating the point number, the round ends and the pass line loses. If you want to be the shooter, you have to make a bet on either Pass or Don't Pass. The pass line bet means a shooter will win, and pays even money.
You can make a Don't pass line bet, which says the shooter will lose. Once the second phase of the game has begun, bets can be placed on whether the shooter will roll the come bet again before a seven.
There are other side-bets, or "service bets" on the table, which must be placed by a stickman or dealer and are at the center of most tables. These allow gamblers to bet that a specific number will be rolled, and include "snake eyes" which is a pair of ones.
Aug 12, 2019 by
Topboss Group
Online Casino Reviewer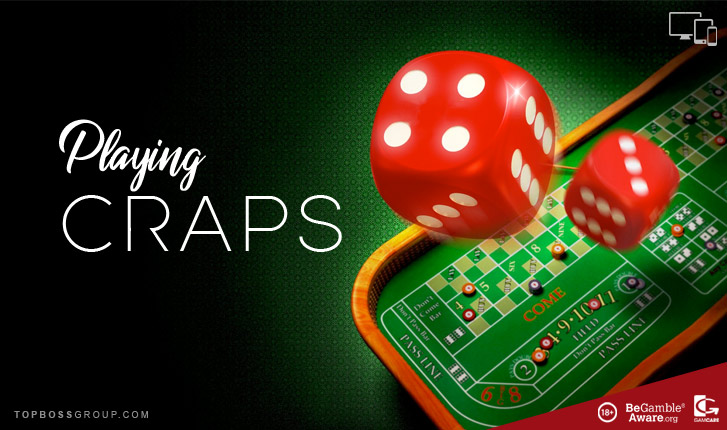 Playing Craps Online – How to Play Craps