Innovation has long been a fundamental building block in the online gambling industry, with operators and software providers eager to embrace new technology. Having started out with credit and debit cards as the initial payment format, there was a transition several years ago to start accepting alternative payment methods like PayPal and Neteller.
The integration of PayPal and Neteller in the industry then inspired new ewallets and evouchers to be introduced, with players drawn to web-based payment methods for their convenience and security. Moving on to the present, those two factors have been important in driving players to make the switch to Bitcoin casinos.
In 2014 Bitcoin casinos were rarities in the industry, but that has since changed due to the launch of new sites in 2015 and 2016. In the present, players no longer have to scour the internet to find online casinos that accept Bitcoin As a result, the cryptocurrency could soon be embraced by larger-scale online gambling operators.
Cryptography Encryption
The casinos that can accept this cryptocurrency stand to entice players who want a more secure payment experience in which their anonymity is preserved during transactions. This is because players have private and public Bitcoin addresses that are used to complete their transactions.
Comparatively, Bitcoin is a much more secure payment approach next to ewallets like PayPal and Neteller, which act as digital shields for credit cards and bank accounts. With Bitcoin, there is a complex form of cryptography that is used to encrypt all transactions. For this reason, many are turning to Bitcoin because it is more secure.
Geographical Freedom
As of 2016, Bitcoin casino popularity is the highest it has ever been, rising quickly over the early months. Current players like that it feels more secure than traditional payment methods and that their transactions are completed rapidly. Beyond those reasons, some players are turning to Bitcoin for the geographical freedom offered by the cryptocurrency.
In some parts of the world, online gambling is a restricted practice. And the reason it can easily be restricted, for the most part, is because it's simpler to deny payments made by mass-market methods like VISA, MasterCard, and PayPal.
Bitcoin casinos, however, allow for US players and residents from other restricted countries to join. Making this possible is the fact that the transactions can be processed anonymously, leaving players free to explore new gaming content previously denied to them. Moving forward, this freedom will likely be scarified if Bitcoin casinos are to become mainstream.
Oct 02, 2019 by
Topboss Group
Online Casino Reviewer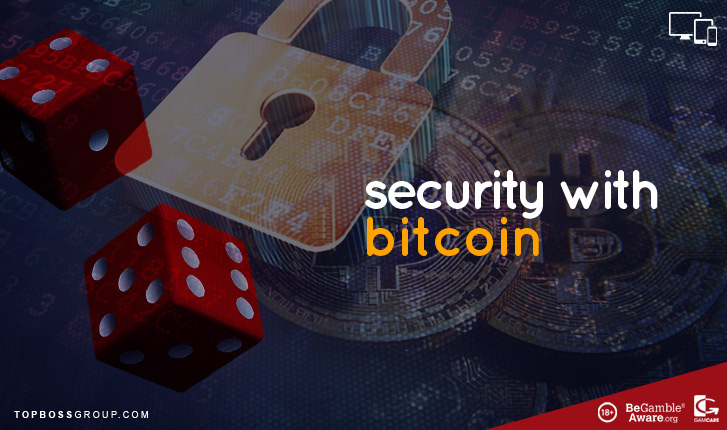 Players turning to Bitcoin Casinos for Security and Anonymity