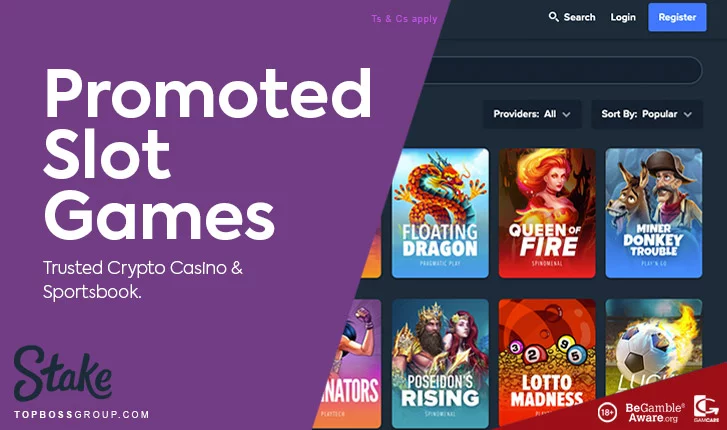 STAKE.COM Boosts Weekly Prize Pool Giveaway To $75,000
August 14, 2023
Stake's recent months have been filled with excitement, from surprising players with special offers for their 6th anniversary to a thrilling new announcement that's creating a buzz in the online gambling world. Stake.com, a respected crypto gaming platform, has now increased its weekly prize pool giveaway to a remarkable $75,000, a 50% rise from the earlier $50,000. This opens up a whole new level of opportunities for those aiming for big wins.
An Enhanced Chance for Players
Stake.com's Weekly Giveaway has always attracted attention, but this prize pool enhancement has turned it into a sensation. To join, players need to place a bet of at least $1,000, granting them an entry ticket. These tickets apply to both sportsbook and casino bets, and players can monitor their unique entry numbers in the VIP area of their profile, adding an element of transparency and thrill to the experience.
Live Draw and Strategic Play
The prize pool giveaway is an event in itself, broadcast live and eagerly awaited by participants. Winners are awarded Bitcoin prizes, a nod to the crypto-centric nature of the platform. However, players must be cautious to avoid betting between 2 pm and 3 pm GMT on Saturdays, as this period marks the transition to the following week's offer.
High rollers will find this raffle particularly appealing, as there is no cap on ticket acquisition. By purchasing more tickets, they can strategically enhance their chances of winning. The substantial $75,000 prize pool is divided among 15 winners weekly, determined fairly through Google's random number generator.
Stake $75000 Giveaway Enhanced Gaming Experience
Stake.com is not just about raffles. The platform also offers two bonus codes to level up your gameplay. Use "STRAFECASVIP" for casino games and "STRAFESPOVIP" for sports betting, further enriching the gaming experience. Known for its diverse casino and sports betting options, Stake.com seamlessly blends the excitement of slots, jackpots, traditional sports markets, and esports.
Expansion and Future Plans
Stake.com's CEO, Ed Craven, has hinted at significant expansion plans, including potential regulation in the US. A merger or acquisition with Rush Street Interactive (RSI), valued at $699.1m, could be on the horizon, aligning well with Stake.com's growth strategy.
Moreover, Stake.com is actively pursuing expansion into Australia's regulated Northern Territory market. Having applied for a bookmaking license in July, founders Edward Craven and Bijan Tehrani are in the midst of the licensing process, seeking to enter a competitive market that includes established players like Sportsbet, Pointsbet, Tabcorp, and Ladbrokes.
The company's ambitions don't stop there. Stake.com is also eyeing an iGaming license in Ontario, Canada, signaling its intention to become a global force in the online gambling industry.
Stake $75000 Giveaway Summary
The boost in Stake.com's weekly draw reward goes beyond a mere promotional offer; it's a declaration of purpose. By combining a variety of thrilling gaming choices, well-planned growth strategies, and a dedication to satisfying players, Stake.com is redefining expectations in the online gambling landscape.  The platform caters to all, presenting an attractive option for both crypto aficionados and general gambling fans.

Welcome Bonus Offer
VariousPromotional Offerat Stake Casino
T's & C's Apply. New Depositors Only