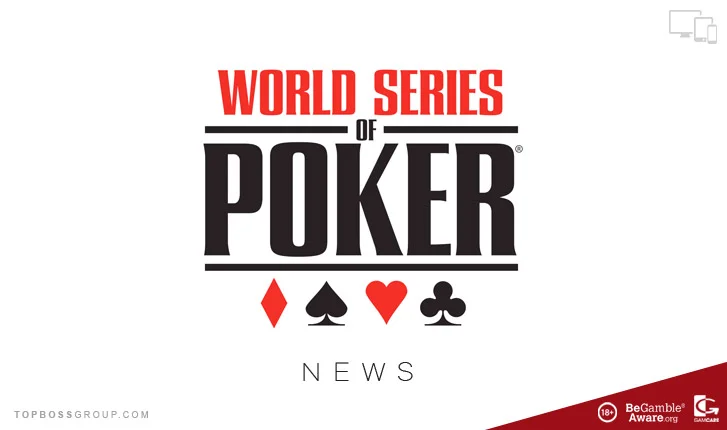 UK Varsity Dropout Wins £1.2 Million At WSOP
An ex-Computer Science student in the UK has won £1.2 million at the world's most prestigious Poker Tournament. Nick Marchington from Horn Church Essex walked away with $1.525 000 after his first appearance at the World Series of Poker 2021 held in Las Vegas. Tournament. Marchington, 21 years of age, had been vying to become the first and the youngest Brit to win the Main Event. However, he finished 7th overall, missing out on the massive $10 million prizes.
Nick Marchington turned 21 in December 2021, making this his first legal tournament due to the gambling age limit of 21 in the US. This newcomer to the world of professional Poker fought off 8500 other rivals, becoming one of the nine remaining players vying for the grand prize and prestigious title.
Uk Varsity Dropout wins WSOP – Nick Marchington
Nick is a British University dropout and one of the youngest winners in the World Series of Poker. He had only played Poker for a year after quitting the University of Hertfordshire in his second year to become a full-time professional gambler.
As he went into the final, he said: "It's absolutely crazy and feels so surreal- an unbelievable experience." After he got eliminated, taking seventh place, he said it was an incredible run adding that he would celebrate by getting some sleep.
From unknown to a become a Millionaire Overnight
It is not often that you see a UK varsity dropout wins the WSOP headline. It's hard to imagine how one would handle your newfound millionaire status. So many instant millionaires burn through their cash with nothing to show.
One man who needs no introduction to avid poker fans and players is Chris Moneymaker, an unassuming man who became rich and famous overnight when he won $2.5 million at the WSOP in 2003 after securing a place in the WSOP: thanks to an $86 online wager. It led to Chris Moneymaker instantly becoming a household name as he was the first to become a world champion after qualifying online. After that colossal win, he did nothing for five months and never spent a cent of his winnings, a tip he says he would give to anybody who comes into large sums of money.
His caution is a prudent move given his past, as he was previously a degenerate gambler in college and often broke and did not want to land up there again. Budget setting is critical, and what's more, even after winning the $2.5 million, he continued to work as an Accountant for six months, and he has kept the same friends. Moreover, as his winnings grew, he never splurged on flash cars, he drives a Buick, and his wife drives a Minivan.
Chris Moneymaker Comments
Chris Moneymaker continuously turns down big money games against famous people as he does not like risk, and he also says he has nothing to prove. He works for Poker Stars, where he gets loads of opportunities and lives the life he wants, making him happy.
Asked the question, "Does money make you Happy? "Moneymaker responded, "Money does not make you happy, but it makes you sad if you don't have it. Once you are comfortable- bills are paid, you've got money to buy things, anything on top is just nice. I wouldn't want to be struggling to put food on my table for my kids. But I live a very simple life."
WSOP Main Event 2021 Winner
The 2021 World Series of Poker Main Event Champion is Koray Aldemir walking away with $8 million. taking away the reins from the defending champion Damian Salas topping a 6550-player field to win the huge cash prize and the coveted gold bracelet.
Aldemir, Holmes and Oliver were the lone remaining players, all with hopes of becoming WSOP 2021 Main Event winners. Aldemir was the favourite entering day 9 for having a massive chip lead and being the more experienced tournament player. He soon realized his opponents were ready for a good fight, with Holmes masterfully pulling off several impressive bluffs shocking the PokerGo commentators.
Winning first place in the WSOP propelled Aldemir to fourth place among Germany's winning list tournament players. More importantly, he's the champion of the Poker world, joining an exclusive club that includes legends of the games Doyle Brunson, Phil Hellmuth, Johnny Chan and Stu Ungar
A huge shout out goes to Koray Aldemir, the winner of the 2021 WSOP Main Event.
Jeremy Ausmus Wins First Gold bracelet of 2021 WSOP
Jeremy Ausmus almost decided not to partake in the $1000 Covid 19 No-Limit Hold em Charity Event. This long-time poker player and commentator made it to the tournament shortly before the registration period ended.
Less than 24 hours later, he was basking in WSOP glory, taking home $48,681 after defeating a field of 266 players in Event #3. Ausmus won his first bracelet in the 2012 WSOP Main Event and has had an illustrious career. However, an actual live tournament win had eluded him since then. Finally, after winning the first gold bracelet of the WSOP has ended his seven-year drought. His lifetime earnings have crossed the 8.7 million ranks. Ausmus is now a two-time WSOP champion winning his first bracelet in Pot Limit Omaha at the 2013 WSOP.