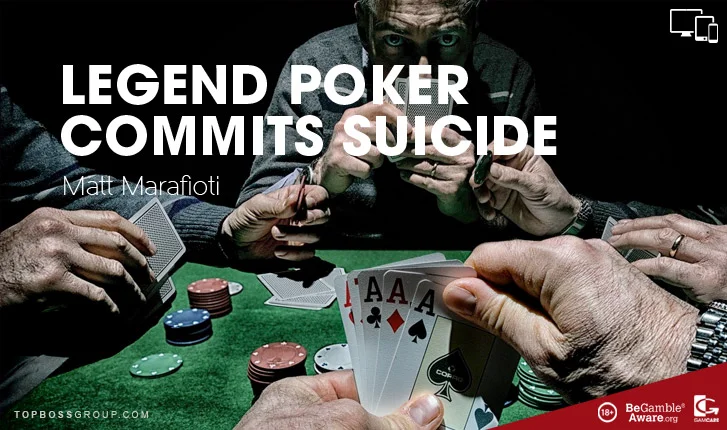 Legend Poker Player Matt Marafioti Commits Suicide
Famed Canadian online Poker Pro Matt Marafioti "ADZ124" was found dead in New Jersey from an apparent suicide on the 16th August 2021. It came days after he thought he was in danger on Instagram. He was also struggling with ongoing paranoia and the desperate battle for custody of his son
A Life of Poker
Marafioti entered young adulthood during the online poker boom and the game felt like a natural fit. His family said that although the simplest tasks eluded Matthew, he could recall every single hand of poker he ever played. Furthermore, he would often play dozens of hands at any one time, which is unsustainable for most players.
He won his first tournament in 2007 at the Turning Stone Resort Casino, walking away with $198000.00 at 19. From there, online poker was Marafioti's terrain where he became a sensation and inspiration to many young players but not without initial losses and the first glimpse of his addiction to gambling. He even started stealing people's credit cards to play and lose money when he eventually won online.
At the peak of his career, Matt was grinding out as many as 15,000 poker hands each day. He achieved Supernova Elite status on PokerStars, unlocking all the perks that it offered. His life changed when the US Government cracked down on PokerStars and other top poker sites leading to Marafioti and many other Poker aficionados playing in person after the April 2011 Black Friday.
Matt Marafioti had 23 of his lifetime 27 cashes at the WSOP after that infamous day. However, unfortunately, he never won a bracelet. Nevertheless, he was one of the most talented players never to take home a piece of WSOP hardware. Poker was his life's work, part of his pain and joy. Matt was one of the top river players in the game. The river is the fifth and final community card in a hand. Tragically he is no longer around for another river card, but his memory lives on in the Poker world and remains an inspiration to young players.