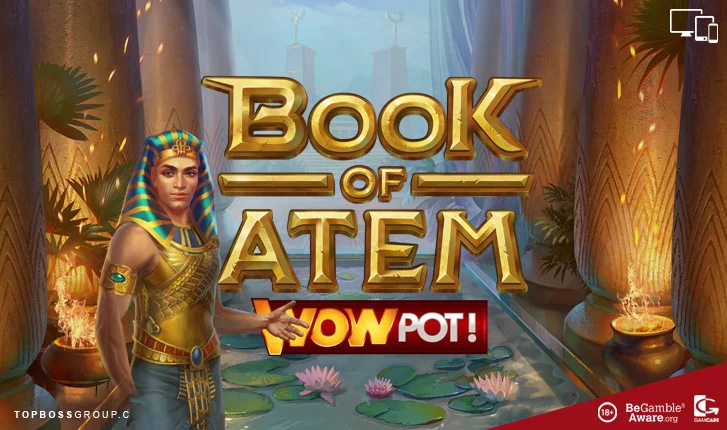 Book of Atem WowPot Slot Winner of €17,529,047.11
The latest Book of Atem Wowpot Slot Winner – A lucky UK punter will never forget the 14th April 2021. This is because she hit the WowPot Jackpot at 32Red on one of Microgaming's most popular releases Book of Atem WowPot Slot. The UK punter walked away with a whopping €17,529,047.11 and becoming the first to land the highest WowPot Jackpot.
This hefty sum is not only the biggest WowPot ever; it supersedes the recent major win of €1,123, 513.15 triggered on Sisters of Oz WowPot slot in March 2021, but it's also the third-largest win in the entire history of Microgaming's network of Progressive Jackpots.
Neil Banbury, of 32Red Casino, had this to say " The Company is overjoyed for our Book of Atem Wowpot Slot winner."
Microgaming's CEO John Coleman also added to the great news. By saying," What a phenomenal win- our third largest ever and the first Mega to drop on WowPot". John Coleman also went on to offer a huge congratulations to the lucky player. A big shout out to All 4 1 Studios, who developed Book of Atem and Alchemy, both played an integral role in assisting the WowPot Jackpot.
It gets better. It took only £0.80 to trigger the WowPot Jackpot which proves that size does not matter. Instead, Microgaming Jackpot Network created another instant millionaire, which has to date cashed out €1 3 billion across its Progressive Jackpot Portfolio. Now that's WOW!
We have suspended 32Red Casino for unethical dealings with their affiliates. However, you can play Book of Atem Wowpot Slot and any of these Reputable Microgaming Casinos.
Previous Years Wowpot Slot Jackpot Winners
Cynthia M. won $17,362.70  playing Wow Pot Slot at Casino Grand Bay on January 26, 2006
Online gambler Jack K. won $37,677.17 playing Wow Pot Slot at Jackpot City online casino on May 14, 2005.
JoAnne S. won $18,558.06 jackpot on WowPot Slot on February 9, 2005, at All Slots online casino.