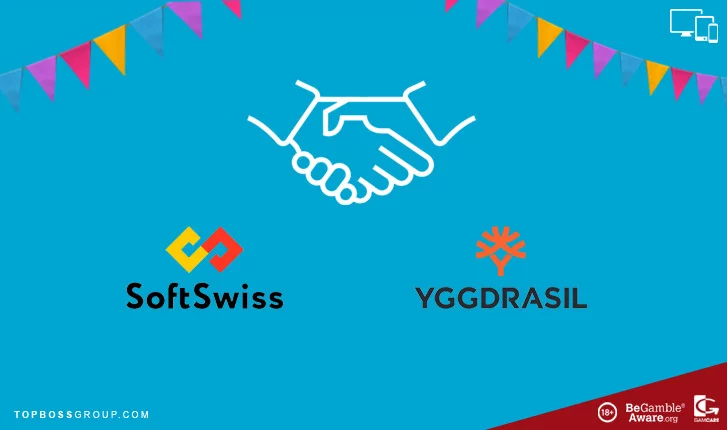 Softswiss And Yggdrasil Strike A Partnership
SoftSwiss and Yggdrasil Partnership
SoftSwiss are delighted at their newly formed partnership with the renowned and popular Scandinavian software developer Yggdrasil. It allows them access to Yggdrasil's proven iGaming content, technology and innovation. The licensing agreement will enable SoftSwiss to take full control of Yggdrasil's content in their most popular markets and distribute their award-winning games across its established network of partners.
SoftSwiss will also be able to take advantage of Yggdrasil's tools which include BOOST, the industry-leading promotional toolkit as well as GATI the latest in iGaming development and distribution innovation by Yggdrasil, so the benefits are symbiotic.
The new partnership allows SoftSwiss to collaborate with other Yggdrasil franchisees globally, and it highlights the importance of collaborative work in the iGaming and playing to the strengths of individual businesses.
About SoftSwiss
SoftSwiss is a gambling software developer that offers complete solutions when opening an online casino. They focus on iGaming and have been operational since 2008. Headquartered in Curacao with software developed in Belarus, it offers its services to clients and partners worldwide with their latest partnership being with Yggdrasil.
They are also the world's leading company in Bitcoin Gaming Software, and they intend keeping that title. They offer easy configuration and flexibility and recognize the importance of security. Therefore, they provide comprehensive protection services and quick delivery and transparent pricing to their clients. They aim to ensure and assist businesses achieve their goals. Notwithstanding the complexities involved in any online gambling business
SoftSwiss Online Casinos
Gamblers are probably not aware that online casinos get everything done for them via Aggregators. SoftSwiss is one of the top Aggregators in the online industry. Here are some of the top and most trusted SoftSwiss Online Casinos:
SoftSwiss and Yggdrasil Partnership Conclusion
This partnership between SoftSwiss and Yggdrasil is an exciting time. Moreover, it will amplify the value of alliances which take their businesses to new heights in the iGaming Industry.