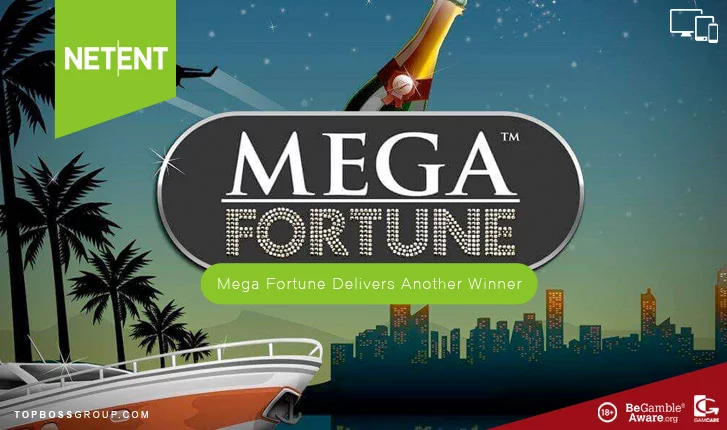 Mega Fortune Jackpot Slot Delivers Another Winner
NetEnt's Mega Fortune Jackpot Slot delivers another winner.  They have paid out a record-breaking amount of €2.6 million to one punter playing at the Svenska Spel Sport & Casino. It is the most significant sum of cash they have ever paid out to one of their lucky punters.
How it All Happened
On the 27th June, a Stockholm based player decided to give Mega Fortune slot by Netent a shot. He did not know he was about to win SEK 28 Million.
This latest win broke all the slots previous Jackpot records for 2020 which was €238 500 won twelve weeks earlier. Now, how's that for luck? Twelve weeks before the Swedish player hitting the astronomical Mega Fortune Jackpot. There have been numerous instant millionaires thanks to NetEnt's Progressive slots Mega Fortune. More and more players are joining NetEnt's Millionaires Club.
Mega Fortune Jackpot Slot Winner
Mega Fortune is a slot that continues to make dreams come true, and it's no wonder it's such a popular Jackpot slot with players from all over the world. It continues to deliver those six-figure jackpot wins. It will remain amongst the top Jackpot games along with Netent's Divine Fortune Progressive Slot.
Jackpots to be Desired
The Mega Fortune Jackpot is a highly recommended slot; it's said that the average number of times that a Mega Fortune Jackpot occurs is five times a year, so that means the Mega Fortune slot creates five millionaires each year.
The Mega Fortune slot offers three Jackpots, but only the Mega Jackpot starts at a minimum amount of $250 000. It comes with a Bonus game, which allows you the chance of winning at least $250 000 when you hit the inner reel of the Wheel of Fortune. The outer reel of the slot guarantees a cash prize or arrow. A cash prize means the Bonus game has ended while the arrow sends you further into the reel and that's where you want to be.
The Jackpot Bonus Game in Mega Fortune features three wheels and 3 Progressive Jackpots, and that means there is some nice Moolah to be won.