In line with ongoing efforts to expand its games portfolio and provide its licensees with new and attractive casino games, Playtech has recently released yet another exclusive casino game – Tequila Poker.
This comes after the release of Playtech's first exclusive and popular game Blackjack Switch, a game available solely to Playtech licensees.
The recent release is the latest in a long line of new product development by Playtech, enhancing the company's foothold as an industry leader and providing operators with extra marketing value due to the game's exclusivity to Playtech licensees
Released in April of 2006, Tequila Poker premiered in the land-based Hard Rock Casino in Las Vegas last year, and has recently been accepted by the Nevada Gaming Commission for deployment in various land-based casinos throughout Las Vegas. In the online arena, Tequila Poker's creators have licensed the game exclusively to Playtech.
Tequila Poker is a unique card game combining two game modes, High Tequila which is a high/low type game, and Tequila Poker which is a poker style game.
The game is played with a single deck of cards and in every round the player, using the initial four cards dealt, can opt to either continue the hand based on High Tequila or Tequila Poker rules, or can fold the hand and forfeit the ante.
Once the player has chosen a preferred game mode, the ante bet is doubled, two more cards are dealt and the final outcome is determined based on the six cards dealt. According to High Tequila rules, the combined value of the five highest ranking cards is calculated, with a total result of 46 or higher considered a winning hand. In the Tequila Poker mode, the six cards are used to construct the best five card poker hand, with a pair of aces or higher winning the hand.
In both game modes, the paytable is relevant only to the bet while the ante is paid back at a rate of 1:1.
Avigur Zmora, Playtech CEO commented, "Tequila Poker is another great example of Playtech's commitment to the success of their licensees.
We are happy to be able to increase the frequency of casino games releases, and even more so when we are able to release exclusive games for the sole use of our licensees.
This new addition to our casino games portfolio is expected to attract both existing and prospective players. The benefit is two-fold – a new exciting game and a great marketing tool bound to attract many new players due to its exclusivity."
Play Tequila Poker at the Following Playtech Casinos
Aug 27, 2019 by
Topboss Group
Online Casino Reviewer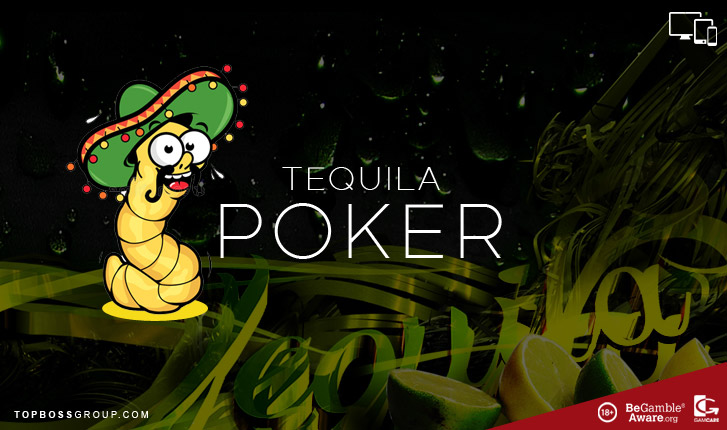 New Playtech Game – Tequila Poker