A recent study undertaken by the University of Western Ontario suggests that new regulations must be put in place to regulate internet gambling, as gamblers using the internet to place bets are frequent players and gamble in an aggressive manner. The study has shown that the number of gamblers using web sites that are outside the countries boundaries have grown in large numbers. The study explains the need for rules that will help reduce problems for Canadians gambling online.
June Cotte, Associate Professor of Marketing at UWO's Richard Ivey School of Business, said, "If there are rules and systems in place on the online casinos which will keep an eye on the losses, these rules and systems will tell the web site when the gambler has been playing on the site for a long period and make the site aware of the amounts of money he is losing."
She further added, "Gamblers prefer using a web site which they know has a clean reputation. Since gambling is happening on a huge scale, the government should spend money building a few good web sites instead of closing the web sites down completely." This data was collected by the team, after it interviewed 30 gamblers and was published in the Journal of Consumer Research. According to a Toronto gaming law specialist Michael Lipton, the online gambling industry is worth more than $15 billion annually and almost $1 billion annually in Canada alone.
In Canada, the Criminal Code outlaws online gambling unless it is run by the provincial lottery agency and corporation. Lipton said, "There are 90 countries around the globe, including the United Kingdom which license online casino games such as roulette, baccarat, poker and bingo to mention but a few. Making rules for the online gambling industry will generate revenue for the Canadian Government and at the same time protect youngsters."
According to a 2005 study of problem gambling in Ontario, the participation among 18 to 24 year-olds in online gambling increased from 1.4 per cent in 2001 to 5.5 per cent in 2005. The 2005 study also found Internet gambling had the highest rates of regular participation with 25 per cent reporting they gambled at least once a week and 50 per cent gambling daily. It was reported by the study that poker was among the most popular choices for gamblers.
Oct 02, 2019 by
Topboss Group
Online Casino Reviewer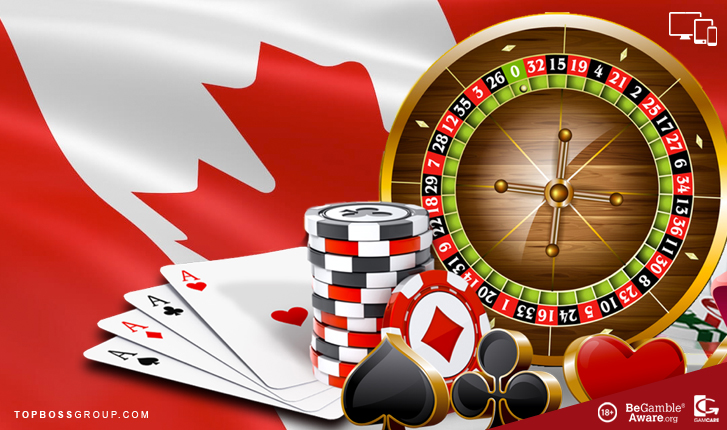 Canadian Expert Asks for More Rules to Monitor Internet Gambling