Although the whole online casino business has a short history, spanning over a little more than two decades, said history was full of ups and downs, and amazing evolutionary jumps. It all started with a developer from the Isle of Man, called Microgaming, that combined games with secure online payments, to launch the first functional online casino in 1994. It was a bold idea which has proven to be successful: in the coming years, online casinos kept popping up like mushrooms after the rain.With quite a few major bumps along the way – like the Unlawful Internet Gambling Enforcement Act of 2006 (UIGEA) that instantly pushed hundreds of operators out of business – the market slowly stabilized within its current boundaries. Still, even though the climate was not very friendly at times, the industry continued to grow – and develop – over the years.
The first mobile games
The first foray of the casino industry into the world of mobile phones came a bit ahead of its time. In 2006, industry pioneer Microgaming has launched its first mobile games through the Royal Vegas Online Casino. The Royal Vegas, one of the flagship Microgaming-powered casinos out there, was the first to roll out Microgaming's Java-powered mobile casino games a decade ago. This new approach had a limited success, not because of its quality, but because it came a bit too early – mobile networks were not as fast, and screens were not as big as today. This all changed by 2009 when smartphones became the most sought-after mobile devices on the market.
The smartphone (r)evolution
As you'll see the quality – and quantity – of mobile casino games has exploded with the advent of the iPhone and its Android-powered peers. Today, the Royal Vegas has an official iPhone and Windows Phone app for its players to download and run on their phones. Android users are without a native Royal Vegas app, but they can use the browser-based version of the casino with no restrictions whatsoever – just as securely as its native counterparts. Casino games are not restricted to computers and smartphones, though. Last year, Microgaming has launched its first Android Wear slot machine, making its first foray into the wearable world.
The future
Online casinos stepped into our lives two decades ago. During these years, they successfully made it into our pockets, too. Now the time comes for us to step into them – virtually, of course. Microgaming, the tireless innovator of the online gambling industry, showcased its revolutionary virtual reality casino concept at last year's ICE Totally Gaming. With this new concept, the developer stepped up the realism of the online casino experience, bringing it one step closer to "real" reality. With VR being in a constant state of development, who knows where this innovation might take us?
Oct 02, 2019 by
Topboss Group
Online Casino Reviewer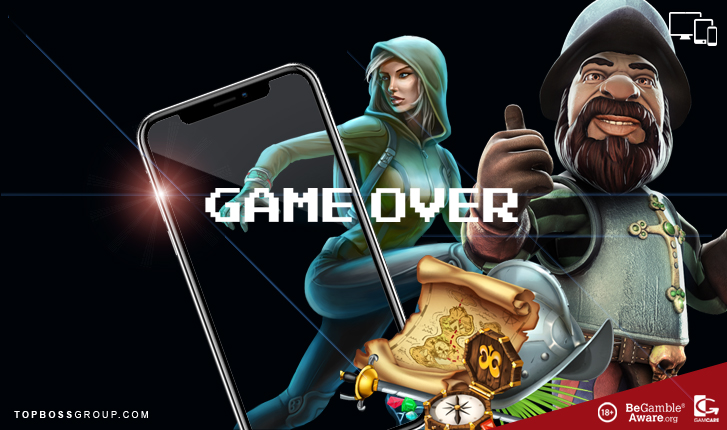 Mobile Casino Games – A Short History