The passing by the New Jersey legislation of an online poker and gambling bill and its subsequent signing into law by Gov. Chris Christie, followed by the launching of the first fully legal online poker operation in Nevada (which counts high profile online poker pro Antonio Esfandiari among its ambassadors) may have given new hope for people rooting for the cause of legal online gambling and poker in the US, but since, the failure of PokerStars to follow through on a plan to acquire a live gambling operation in New Jersey as a way to secure a foothold in the budding legal US market, has indeed ruined the overall outlook.
The worst thing about the above said PokerStars failure was that – no longer opposed by the state – it was brought about by other online gambling interests, looking to throw a wrench into the plans of the world's largest online poker operator to return to the US, thus forwarding their own interests.
The initial push that the now approved online poker and gambling law received from various sides of the political spectrum in the state, including its main sponsor, State Sen. Raymond Lesniak, came with the understanding that the eventual passing of the bill would allow PokerStars to set up shop in the Garden State, quickly and efficiently turning it into the epicenter of the newly legalized online poker and gambling market in the US, as other states would doubtlessly follow in New Jersey's footsteps.
One of the entities opposed to PokerStars' presence in New Jersey is the AGA (American Gaming Association) which filed a brief with the authorities a while ago, listing its arguments against the PokerStars-Atlantic Club Casino transaction. The AGA's moves and doubtlessly those of other similar interest, resulted in the indirect blocking of the PokerStars deal by authorities.
Regardless of the apparent setback however, the Garden State pushes forward with its online poker/gambling law. The New Jersey Division of Gaming Enforcement is in fact set to publish a set of online gaming regulations today, June 3, 2013, making it available for public comments for 60 days.
The proposed regulations set a clear framework within which future online poker/gaming companies are expected to operate, setting at the same time a roadmap for other states who may wish to go down the path of legalization as well. There are a couple of regulatory proposals which have online gaming supporters like the PPA worried, like the provision requiring online players to go through an elaborate and unnecessarily convoluted login process every time and the one stipulating that player accounts without activity for a year will be considered dormant and the funds within them shall be forfeited.
Again: in their current shape and form, these regulations only represent a draft version of the final document, which means improvements may be forthcoming.
Oct 02, 2019 by
Topboss Group
Online Casino Reviewer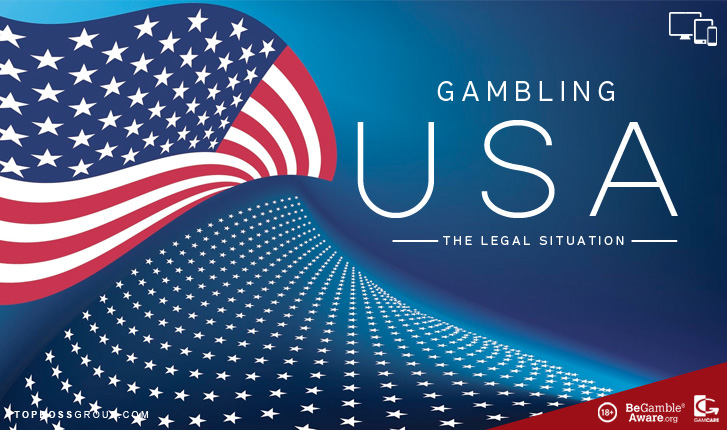 Update on the Legal Situation of Gambling in the USA