Founded by the San Manuel Band of Mission Indians, the initial purpose of the San Manuel Casino was to build an economic development that would enable the tribe to be self-sufficient. The San Manuel Reservation has succeeded in its task and recently made headlines with the launch of its giant blackjack table. Let's take a look at how this happened.
San Manuel Casino
Established in 1986, the casino started as a high-limit bingo salon before expanding into the casino market. Conveniently located in California, the premises are close to Hollywood.
Most commonly known for having the third largest bingo hall in the country (2,600 seats), the San Manuel Casino announced massive developments would be starting in 2018: "We're going to expand the casino by about double to make room for all the slot machines we're allowed to have to gear towards middle-income people.
Once the expansion is done, that will be our final investment as the tribe owns additional land. However, it can't be used for gaming."
Currently employing over 3,000 people, the newest development is a massive half a million square foot gambling space. With over 3,000 slots and 100 gaming tables, including, blackjack, pai gow, texas hold 'em, roulette, craps and, bingo. The casino also has a larger range of dining, drinking,
dancing and entertainment options. Plus their recently launched giant blackjack table.
Lynn Valbuena, Chairwoman of the San Manuel Band of Mission Indians, says: "We couldn't be more humbled and proud to start this new project, one that embodies the new growth and revitalization. In keeping with our core value of unity, this project gains its success through the collaboration, dedication and commitment of all the San Manuel team members, patrons, community supporters, and construction parties.
General Manager at the San Manuel Casino, Loren Gill, added: "We are grateful that our guests have made San Manuel Casino a top entertainment destination in the region, and our team looks forward to providing a world-class experience as we continue to grow."
Giant Blackjack Table
On 10th August 2018, the casino opened its Blazing 7s Blackjack Arena as part of its $550 million expansion, which included a giant blackjack table. Consisting of a join of six tables, the circular table seats 36 people.
Peter Arceo, CEO of Gaming at San Manuel, explained: "We originally talked about adding more blackjack tables, but as we already have over 100 table games and we wanted to do something really different. Knowing friends like to play together, which isn't also possible, we decided to create a bar-type setup where people can sit side by side making it a more social experience.
The table has already been a huge success and it's not unusual to see it completely full. We are normally busier during the evenings and our customers have helped us promote the launch by Instagramming winning moments."
Popular since 1985, blackjack has remained a favourite amongst table games and during development. The San Manuel Casino noticed a gap in the market and made the game more appealing.
Blackjack with a Twist
Situated on the second floor in the Rockin' Casino, the table opens daily from 12 noon – 4 am. It also provides an advanced progressive betting option. This allows players to win additional payouts during the standard game. Players can also participate in the Blazing 7s progressive wager by placing a side bet on how many 7s the player receives in their first two cards and the dealers up card. The more 7s that appear during the game, the higher the pay-out.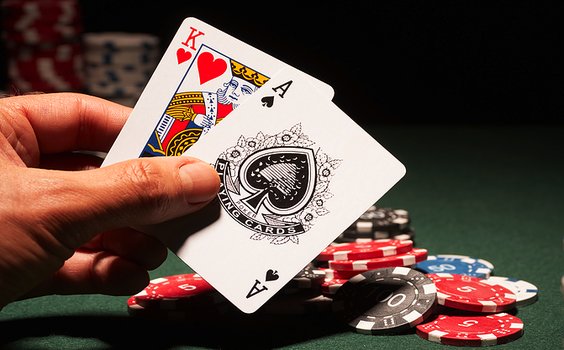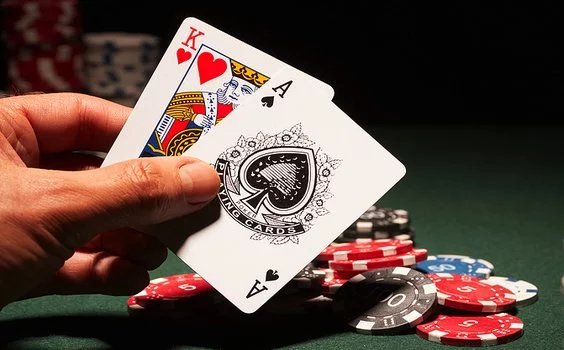 Loren Gill, says: "At San Manuel, we're always looking for ways to distinguish ourselves from the competition. This new Blazing 7s Blackjack Arena creates a unique, social atmosphere while delivering a thrilling and interactive experience."
The giant blackjack table has gone off with a bang. Considering blackjack is one of the most popular table games around, interest is likely to continue to grow. San Manuel's new table provides a classic game with a twist and ensures groups won't be divided.
Have you been lucky enough to try out the giant blackjack table within its first month? If so we want to hear from you! Was it as good as it looks and would you return to play again soon?