Games that Get Overlooked Introduction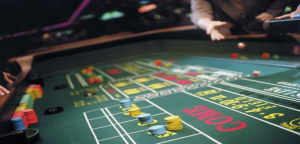 There are some worthy games that get overlooked at online casinos. If you are looking to join an online casino, which games do you automatically look for? A selection of roulette and blackjack is a must for players who like traditional games, of course. And slots players will probably be looking for a nice choice of progressive jackpot games. Those who keep an eye on trends in the industry might be looking for a big range of Megaways games, and possibly games from hot developers like Push and Big Time Gaming.
Trends change, of course, but while casino reviews and discussions will often focus on some of the areas we mentioned above, there are, nevertheless, some worthy games that can get overlooked at online casinos. Sometimes there will be very few variations of the game available; other times they won't be available at all. Below we want to discuss some of those games, and ask why they aren't always available:
Craps
Craps is arguably the game that has suffered most in terms of the transition from land-based to online casinos. Many major online sites simply do not carry it. If you hunt around, you can find the best selection of online craps for South African players at www.slotsheaven.com, but many other casinos overlook the game. In their defence, we should say that part of craps' attraction in the land-based casinos was its communal nature – everyone winning and losing together. It's very rare to find it on live dealer sites, but the software-based versions can be fun.
Video Poker
Video poker is slowly dying in our view. Sure it's still found in a lot of casinos. But a lot of new online casinos, in particular, seem to not bother hosting it. You can appreciate the reasons. Players' heads will be turned by seeing a game based on, for example, the Rick and Morty tv show compared with the retro stylings of video poker. But it's also a shame. A lot of experienced casino players enjoy video poker for several reasons. For a start, the games usually carry a generous RTP. Moreover, there is something almost relaxing about video poker's simplicity. There is a reason that you see video poker games in the bars away from the casino floor in places like Las Vegas. They aren't as mentally-taxing as strategy-based casino games.
Baccarat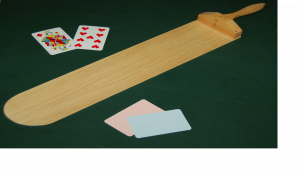 Yes, a lot of online casinos will have baccarat, although it is almost always a fairly limited selection. But we want to make a point here about baccarat's popularity. Forbes reported a while back on how baccarat has outstripped blackjack as the "world's biggest casino game". Now much of that is due to the popularity of the game in Macau, where baccarat attracts high rollers, but it is also massively popular in Las Vegas and Atlantic City too. It begs the question: Does baccarat not translate as well to the online casino? Or are operators missing a trick?
Single-Line Slots
We mentioned Megaways games earlier. They have become the hottest trend in online casino, with players dazzled by the potential of having tens of thousands of paylines activated in a single spin. But, like video poker, there is something to be said for the ultra-simple single-line slots. You don't have to think too much when you are playing them. Moreover, we shouldn't forget that these 1-line games can still have massive prizes – so it's not as if they lack excitement. Classics like Goblin's Cave by Playtech sometimes appear at online casinos, but mostly they are eschewed for complicated alternatives.