Gambling has a rich and intriguing history that spans across centuries and civilizations. From primitive games of chance to the high-stakes world of online crypto casinos in Africa today, the evolution of gambling is a fascinating journey that mirrors the development of human societies and technologies. 
In this article, we'll delve into the history of gambling, exploring its early origins, its cultural significance, and its transformation into the digital age. Welcome to the captivating story of the Evolution of Gambling.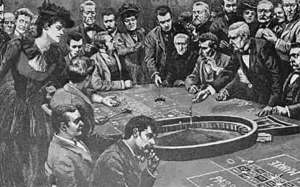 Early Forms of Gambling
Prehistoric Origins
In the earliest days of human existence, our ancestors found ways to indulge in games of chance.  Whether it was rolling dice made from animal bones or casting lots, gambling had already taken root in our history.
Ancient Civilizations
As human civilization evolved, so did our approach to gambling. Ancient civilizations such as Egypt, Greece, and Rome embraced various forms of betting. Dice games and wagering on events were prevalent in these societies. It's interesting to see how games of chance transcended cultural boundaries.
Medieval and Renaissance Gambling
During the Middle Ages, religious influences often shaped societal views on gambling. The church played a significant role in determining whether gambling was morally acceptable. Such debates illustrate how gambling was deeply woven into the fabric of medieval life.
The Renaissance brought with it an exciting development in the history of gambling – playing cards. With their origins in Asia and their introduction to Europe, these cards laid the foundation for card games. It was an era when new possibilities for gambling and entertainment were emerging.
The Age of Casinos
Birth of Modern Casinos
The 17th century witnessed the establishment of the first public and formal gambling houses. These early casinos offered a controlled environment for gambling activities. The popularity of games like blackjack and poker soared, marking the birth of the modern casino industry.
Casino Culture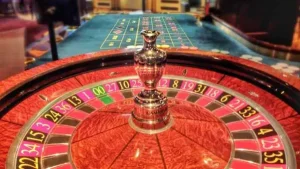 Fast forward to the 20th century, and casino culture was in full swing. Iconic destinations like Las Vegas and Monaco became synonymous with high-stakes gaming. The glamour and thrill of casinos became central to popular culture.
Rise of Online Gambling
Emergence of the Internet
With the advent of the internet, gambling experienced a massive transformation. The late 20th century brought us the first online casinos, opening up new avenues for gaming. This marked the beginning of a digital revolution in gambling.
Variety of Online Games
Online gambling platforms offer a wide array of games beyond traditional casino offerings. From online slots to live dealer games, the virtual world of gambling has become incredibly diverse. Convenience and accessibility became the norm.
Mobile Gambling and Apps
Influence of Mobile Technology
The 21st century ushered in another major shift — mobile crypto gambling. Smartphones and mobile devices allow players to carry their favorite games in their pockets. The technological leap brought gambling to an even broader audience.
Mobile Gaming and Gambling Apps
Dedicated gambling apps have become increasingly popular. With easy access to a variety of games, mobile gambling apps brought convenience to a new level. It's now possible to enjoy your favorite games wherever you are.
Regulatory Landscape
Early Gambling Regulations
As gambling became more organized, governments recognized the need for regulation. Licensing authorities were established to oversee the industry. Early regulations sought to address fairness, transparency, and prevent criminal activities.
Modern Regulatory Challenges
Today, crypto gambling in South Africa faces complex regulatory challenges, particularly in the online domain. Concerns about responsible gaming, tax issues, and the fight against money laundering are just a few of the many issues that regulators grapple with.
Social and Economic Impact
Economic Contributions
The gambling industry has grown to become a major economic contributor in many countries. The revenue generated and the jobs created by casinos have a significant impact on national economies.
Social Implications
However, the growth of the industry also comes with social consequences. Problem gambling, addiction, and social costs are aspects that demand attention. Many countries now have support programs to address these issues.
Evolution of Gambling Conclusion
The evolution of gambling mirrors the progression of human civilization and technology. What began as simple games of chance among early societies has transformed into a vast and diverse industry in the digital age. From rolling dice made of bone to spinning the reels of online slots, the essence of taking a risk and testing one's luck remains a fundamental part of our cultural heritage.
As we move forward, it is crucial to strike a balance between embracing innovation and maintaining responsible gaming practices. The challenges of regulating the industry, addressing social implications, and promoting safe gambling are ongoing. The future holds exciting technological advancements and promising initiatives for responsible gaming, ensuring that the gambling world continues to adapt and thrive.
In the end, the evolution of gambling is an intricate tale of human ingenuity, entertainment, and the pursuit of fortune. Whether you're a casual player or a devoted enthusiast, the story of gambling's journey through time is a testament to its enduring appeal and remarkable capacity to adapt and transform in response to the changing world.