Doyle Brunson, The Godfather of Poker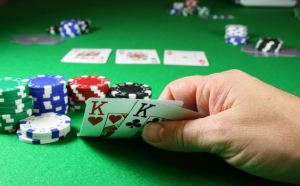 Doyle Brunson is one of the most legendary poker players ever, having played in poker tournaments for longer than most of his opponents have been alive.
The 85-year old has been a professional poker player for over 50 years. In that time has won 10 World Series of Poker bracelets and amassed total live earnings of over $6 million.
He announced his retirement from poker last year, and many will miss the iconic poker player. We take a look through some of his greatest moments at the poker table.
Domination of the 1970s
It was in the 1970s that Doyle Brunson made a name for himself on the poker circuit. This decade would mark the beginning of a legendary career which has seen him regarded as one of the greatest ever poker players.
In what was a dominant decade for Brunson in the World Series of Poker, 'Texas Dolly' won six W.S.O.P. bracelets, as well as over $750,000 in prize money. The first bracelet was won in the $5,000 Deuce to Seven Draw in 1976. It came down to Brunson and Aubrey Day, but it was the former who walked away as the victor.
That same year, he won the W.S.O.P. Main Event, defeating Jesse Alto, Tommy Hufnagle, Crandall Addington and Bob Hooks. He paid a $10,000 entry fee but walked away with a gold bracelet and $220,000.
He did the unthinkable the following year, successfully defending his W.S.O.P. Main Event title. He had already won the $1,000 Seven Card Stud Split before claiming victory against Gary Berland, Milo Jacobson and Andy Moore on the final table of the Main Event. Another bracelet and $340,000 in prize money for Brunson.
Texas Dolly won the $5,000 Seven Card Stud to bring in his fifth bracelet in 1978. However, he couldn't produce the goods in the Main Event and got eliminated on the first day. 1979 was the year that brought his sixth bracelet, winning with Starla Brodie in the $600 Mixed Doubles.
Return to the top
Brunson failed to win a single W.S.O.P. bracelet in the 1980s. He has admitted that he wished he had taken it all more seriously in his early career.
In the 1990s, he made his return to the W.S.O.P. and wasted little time in winning his seventh bracelet. Winning the $2,500 No-Limit Hold'em in 19901, ahead of Dan Stashkiw. Seven years later he won the $1,500 Seven-Card Razz. This time it was Ray Dehkharghani who was the runner-up.
Texas Dolly has always been more of a fan of cash games. However, that didn't stop him from continuing to attend the W.S.O.P. and winning further bracelets. His final two came in 2003 and 2005, in the $2,000 H.O.R.S.E. and $5,000 Short-Handed No-Limit Hold'em respectively.
Although he hasn't won a W.S.O.P. bracelet since 2005, that doesn't mean he hasn't experienced further success. Moreover, he has increased his total live tournaments winnings to over $6.1 million. He may not be able to catch Phil Hellmuth in terms of bracelets, but there's no doubt he'll be happy with his poker career.
His legacy
If you ask Brunson what his proudest moment in poker is, he'll tell you it's not the prize money, nor the W.S.O.P. bracelets. It is the friends he made along the way.
A genuinely nice man who is loved by almost everyone in the game. His reasons for retiring from poker? He wants to spend more time with his wife, as he feels guilty, leaving the house to play poker while she is in poor health. Fortunately, the Brunson name will live on in poker by his son Todd, who has already racked up an impressive $4.3 million in career prize money. However, his daughter Pamela, she has experienced less success, having less than $90,000 in total winning.
She did manage to outlast her brother and father in the Main Events of both the 2007 and 2009 World Series of Poker. When Todd won a W.S.O.P. bracelet in the 2005 Omaha Hi-Lo tournament, he and Doyle made history, becoming the first father-son pair to have each won a bracelet.
He is without a doubt a legend of the game and no casino tables will be the same without Texas Dolly sat at them. But he does leave behind another legacy in poker – two hands in Texas Hold'em which have his name.
The other hand, known as a "Doyle Brunson", consists of an ace-queen offsuit, a hand that Brunson himself has admitted that he tries not to play.