Introduction
Curacao eGaming is one of the oldest providers of regulated eGaming services. They have been servicing many eGaming operators and providers of online gaming services since 1996.
Their eGaming License IP compliance services and data centres are located globally. Furthermore, they provide gambling compliance solutions tailored to assist casino operators.
The Curacao license covers all forms of interactive gaming which includes
Sports Betting
Online Casinos
Online Lotteries
Games of Skill and Chance
Services offered by Curacao eGaming
Curacao eGaming is all in One Package as they provide the following services:
Consulting
Online Gambling Licenses
Compliance Supervision
Additional Services include:
Formation of Curacao and EU Companies
Banking Assistance
Payment processing
World Wide Data Center Colocation
Private and Public Clouds
Legal and Administrative Services
Back office Support
Curacao Gaming Licensed Casinos
Herewith a few Online Casinos licensed and regulated by the Government of Curacao:
Curacao eGaming Logo
All online casinos regulated by Curacao eGaming need to have the Curacao e-Gaming logo on their site. The seals are useful guidelines when players are looking for a safe, secure and reliable online casino. The online casino or sportsbooks seal status will give you insight into the Operators compliance status.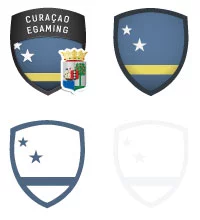 Valid – meaning operator in good standing

Attention Valid – Seal Status valid however operator is under audit due to failure to comply with their obligations.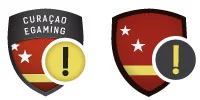 Invalid – Either not licensed by Curacao e-Gaming or has been suspended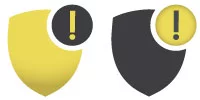 Conclusion
Curacao eGaming has a strong track record of delivering services as well as infrastructures aiding the online gambling industry as well as ensuring it's a safe and reliable environment. It is also one of the leading jurisdictions in the world for attaining an online casino gambling license. Their licenses cover every type of online gambling, and they offer gambling operators a complete package which includes compliance supervision, ensuring online players to casinos are protected. It's an experienced authority and has been around since 1996, gaining a name for itself as a responsible and trustworthy jurisdiction.