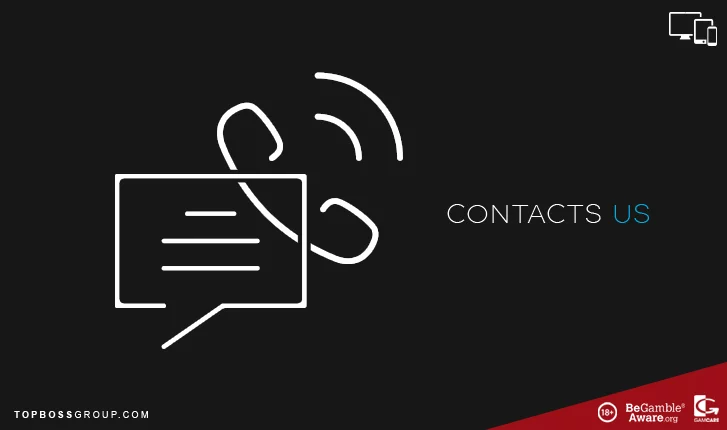 Contact Details for Topboss Group
Topboss Limited – New Zealand
Registration Number: 1786249
Physical Address:
74 Island View Drive
Gulf Harbour
Whangaparaoa
Auckland
New Zealand
0930
Email: webmanager@topbossgroup.com
Topboss Media CC – South Africa
Registration Number: 2005/074700/23
Vat No : 4170221941
Email: topboss@worldonline.co.za
A to Z Guide : Our A to Z Guide lists online casinos in alphabetical order, gives a brief overview of the current welcome bonus on offer, the option to read a full review of the casino and a link to visit the casino directly.
Get Listed :  Have you launched a new casino/sportsbook that isn't listed on the Topboss Group website yet? Then why not request to get it listed on the Topboss Group website – simply complete the easy form on the Listing Request page.

New Casinos : When a new online casino is launched or is added to Topboss Group, we will list it on our new casinos page. Often the new casinos offer good welcome bonuses when they first open, so its worthwhile playing there.
Top 20 Casinos : These are listings of the top 20 online casinos that have been ranked by taking into account the variety of games on offer, support and deposit options.
Casino News : What's new in the Online Casino Industry? Who's added new games or announced new promotions ? What are the latest bonus specials? We regularly update casino news when we receive updates from the casinos hosted by the Topboss Group.
Join Our RSS News Feed : Get the latest news from the Topboss Group website straight to your inbox – sign up to our RSS Post Update Email and stay up to date with all the latest happenings on the Topboss Group website