All Star Slots Casino is an RTG Casino that is now blacklisted by us due to unethical practices. They have also breached the terms and conditions of contracts they had with their advertisers.
Previously they were online since 2005 and built up a reputation for fantastic games, fast cashouts and excellent customer service. They had also won many awards since their inception.
However, problems came about when Stuart Ferster and Warren Ferster took over the Company at the end of 2016
The two brothers ousted their younger brother from the business in a multi-million-pound battle in the high court of the UK.
Soon after they took over, they started detagging players from Affiliates accounts and not paying commission. Furthermore, they were also caught detagging players from Affiliates accounts which is downright theft.
There is just too many shenanigans going on with this Group for us to risk sending our players there.
Many Advertisers and Affiliate programs put All Star Slots Casino on their blacklists when payments were held back and conditions changed retroactively.
They fall under the Club World Group of Companies and their Affiliate program is Affiliate Edge
Jun 05, 2020 by
Topboss Group
Online Casino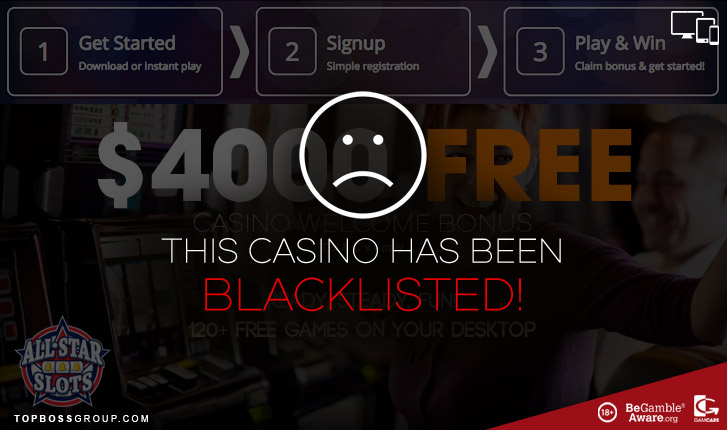 All Star Slots Casino Blacklisted