Aliens from Net Entertainment is a 5 reel 15 pay line video slot based on the movie of the same name.
The graphics are featured in 3D with music complementing the Alien atmosphere. The symbols range from an unhatched egg which represents the lowest award up to a very scary fully developed monster and this Alien represents the highest reward.
There are three Bonus features – Level 1 is the SEARCH, Level 2 is the ENCOUNTER with Level 3 being the HIVE
To get into the Search level watch the meter multiplier on top of the reels. Each time you trigger a win the meter increases by the number of winning symbols you drew.
The next step is the Encounter and as the name implies here you will be facing up to Aliens. You will shoot some Aliens after each spin but watch out you do not run out of ammunition.
If you do then it is game over but you are rewarded after each spin and this reward is directly related to your score on the meter. If you successfully completed the Encounter you immediately qualify for the Hive.
The idea is to completely eradicate the Hive and you can do this from the two reels allocating a grenade as well as a grenade multiplier. Each spin – you get 5 – pitches a grenade at the Hive and the damage is done. In addition to launching the grenades you are given an automatic gun win four clips of ammunition to attack the Hive. When you run out of ammunition the game ends
You will find Aliens a very different type of play to other video slots but it is well worth a visit.
Unfortunately it seems that Aliens Slot is no longer available at online casinos as we searched a number of online casinos and they don't seem to have it anymore.
If you do happen to find it at an online casino, then please pop us an email.
Jul 25, 2019 by
Topboss Group
Online Slot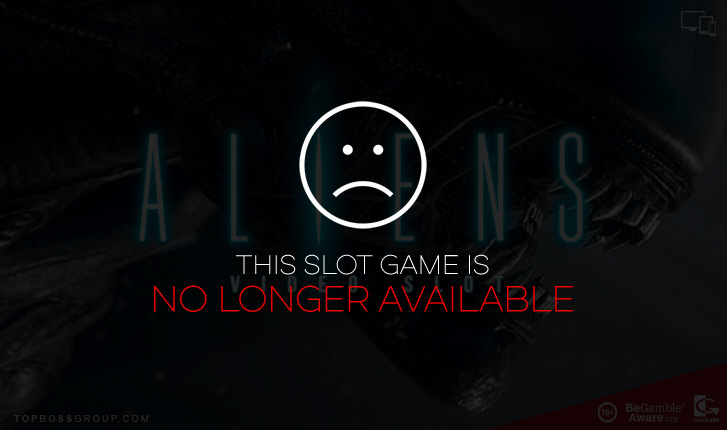 Aliens Slot – NetEnt Slot Game